Changes for the 2018 Toyota Tundra
The last few models years have shown Toyota buyers that the automaker is very serious about making its full-size pickup truck, the Toyota Tundra, a major player in a very competitive class. It's still early, but it appears that the 2018 model year will keep that trend alive and well. When the new truck is finally delivered early this fall, the changes for the 2018 Toyota Tundra will be very clear to see. The 2018 Tundra joins its Sequoia and RAV4 siblings in getting a refresh. As it applies to the Tundra, Toyota is expanding its TRD options the platform supports with a new trim grade, called the TRD Sport.
READ MORE: When will the 2018 Toyota Camry be available?
What comes with the 2018 Toyota Tundra TRD Sport?
Toyota of Hattiesburg customers considering the 2018 Toyota Tundra TRD Sport will be getting a truck with a series of improvements. The new Tundra TRD Sport will be available with two- or four-wheel drive as well as with CrewMax and DoubleCab configurations. Providing the power for the new truck will be the time-tested and reliable 5.7-liter, V-8 making more than 380 horsepower. Off-road enthusiasts can still count on the 2018 Toyota Tundra TRD Sport to perform in rough conditions with TRD sport-tuned Bilstein shocks and anti-sway bars on the front and rear – also provided by the pros at Toyota Racing Development.
Other standard TRD accessories
[bscolumns class="one_half"]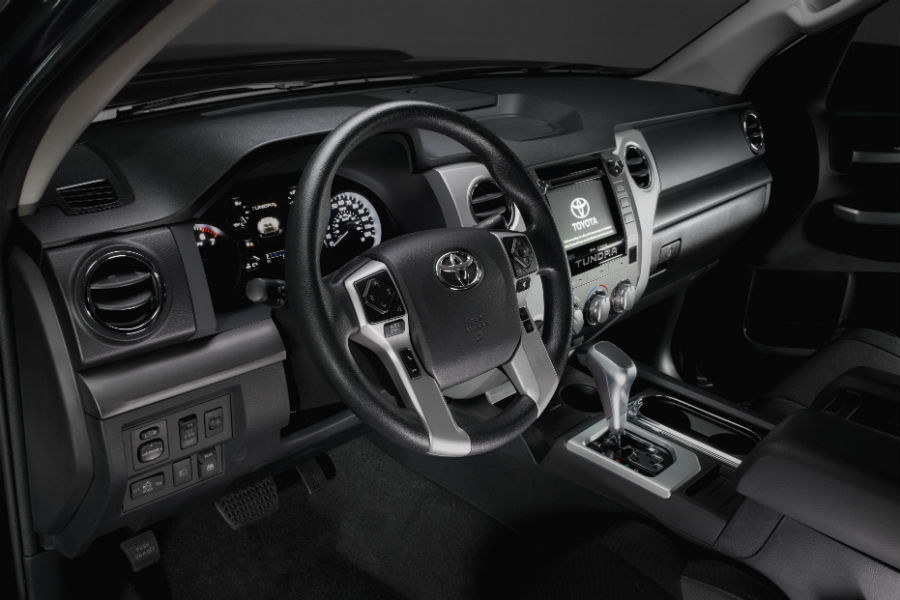 Body color-matching mirrors and bumpers
Performance-themed hood scoop
20-inch alloy silver sport wheels
[/bscolumns] [bscolumns class="one_half_last"]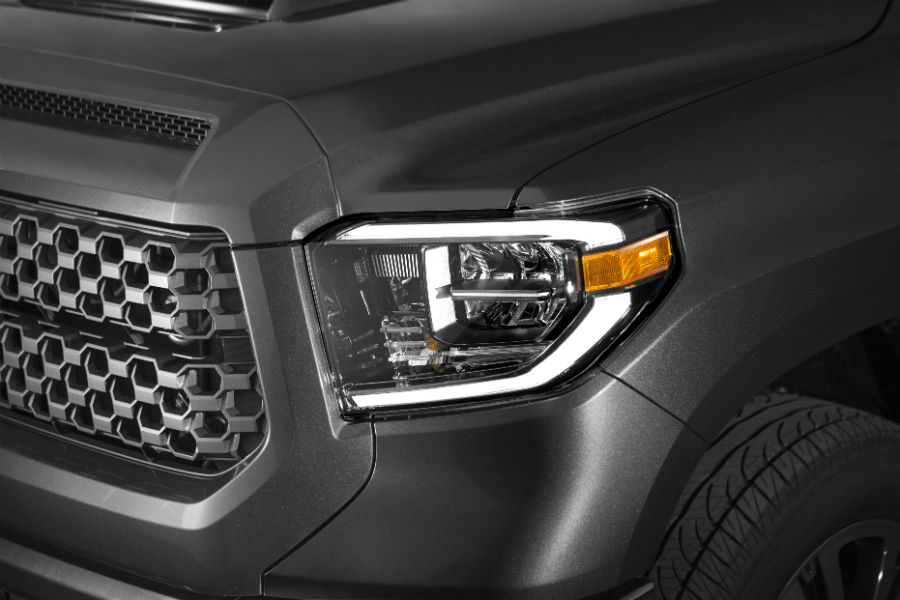 LED headlights, daytime running lights
Mesh grille with color-matching surround
TRD Sport graphics
[/bscolumns][bscolumns class="clear"][/bscolumns]
Toyota Safety Sense standard
Toyota promised a few years ago to make advanced safety systems available on all of its models. The 2018 Tundra TRD Sport is, naturally, added to this list. These systems include pre-collision warnings with pedestrian detection, lane departure warnings, automatically dimming headlights and adaptive cruise control. The status of the Toyota Safety Sense system can be monitored on an upgraded multi-information display.
Several upgrades and changes have been made to the existing trims available for the 2018 Tundra. Certain trims will have a mesh-style grille like the TRD Sport while the upper trims will have a new billet-style grille. LED lights are also more widely available for the 2018 Tundra.
If you would like to learn more about the changes made to the 2018 Toyota Tundra or would like to place an early order for the new Tundra TRD Sport, make an appointment with a Toyota of Hattiesburg sales professional today.