2018 Toyota Camry Style and Color Options
Stand out from the automotive crowd and get behind the wheel of the next-generation 2018 Toyota Camry at Toyota of Hattiesburg today! With a completely new design and a smorgasbord of vibrant exterior color options, the Toyota Camry promises to turn heads when you hit the streets. Take a closer look at the 2018 Toyota Camry style and color options to find the model that best fits your personal style and flair.
READ MORE: How Far Can You Drive the Toyota Camry with the Fuel Light On?
When the 2018 Toyota Camry arrives in the Toyota of Hattiesburg inventory this summer, it will be available in ten vibrant exterior colors. New additions to the Toyota Camry color palette include Wind Chill Pearl, Brownstone and Galactic Aqua Mica that can be paired with Ash, Macadamia or Black interior. Toyota Camry XSE grades take style to another level with a Midnight Black Metallic roof option that will pair with a Blue Streak Metallic, Celestial Silver Metallic or Wind Chill Pearl body and an available Cockpit Red interior. Explore the Toyota Camry exterior colors below!
[bscolumns class="one_half"]
New Wind Chill Pearl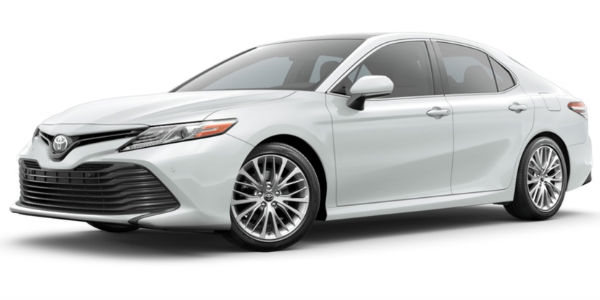 [/bscolumns][bscolumns class="one_half_last"]
New Brownstone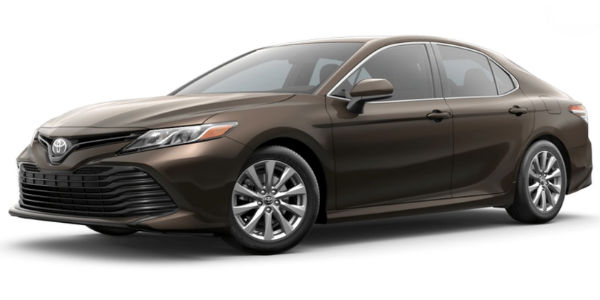 [/bscolumns][bscolumns class="clear"][/bscolumns]
[bscolumns class="one_half"]
New Galactic Aqua Mica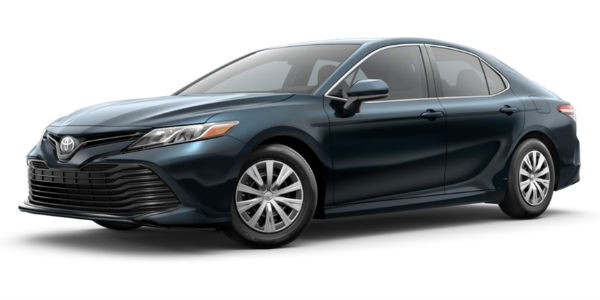 [/bscolumns][bscolumns class="one_half_last"]
Super White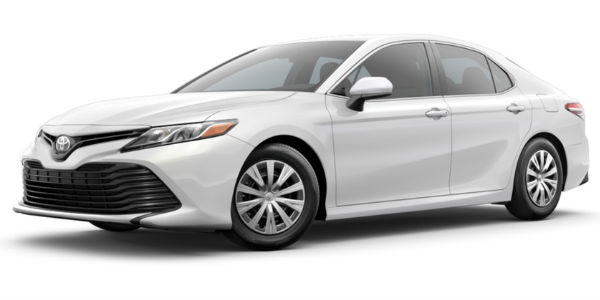 [/bscolumns][bscolumns class="clear"][/bscolumns]
[bscolumns class="one_half"]
Celestial Silver Metallic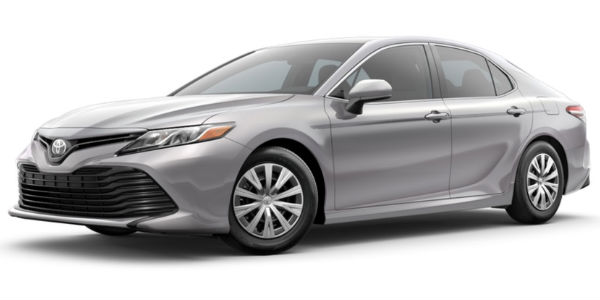 [/bscolumns][bscolumns class="one_half_last"]
Predawn Gray Mica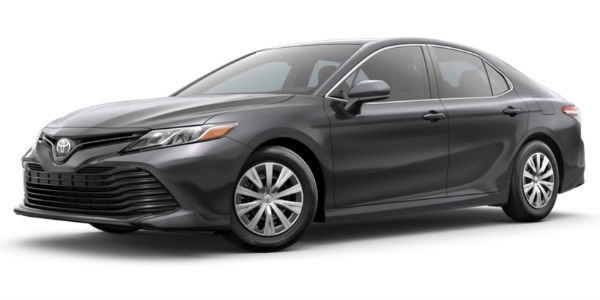 [/bscolumns][bscolumns class="clear"][/bscolumns]
[bscolumns class="one_half"]
Midnight Black Metallic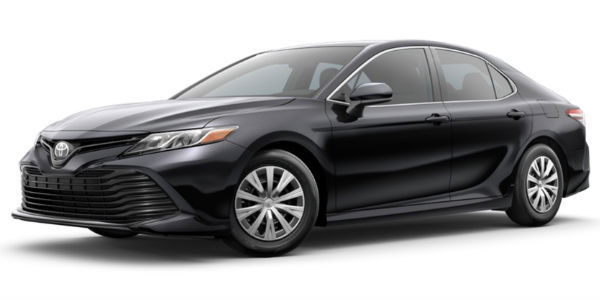 [/bscolumns][bscolumns class="one_half_last"]
Ruby Flare Pearl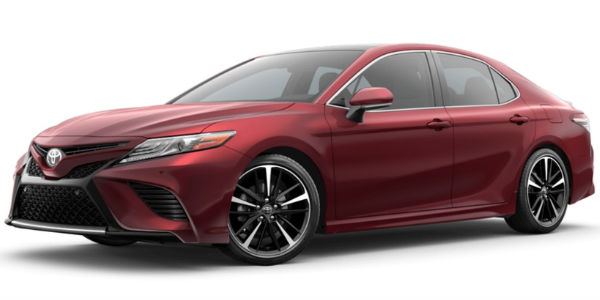 [/bscolumns][bscolumns class="clear"][/bscolumns]
[bscolumns class="one_half"]
Blue Streak Metallic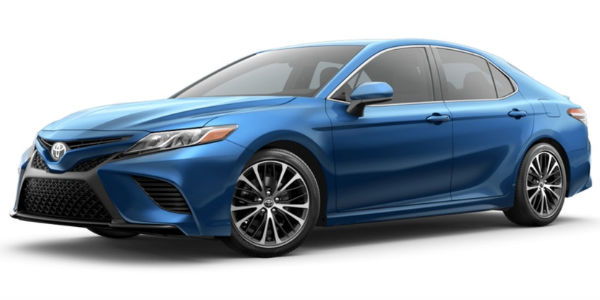 [/bscolumns][bscolumns class="one_half_last"]
Blue Crush Metallic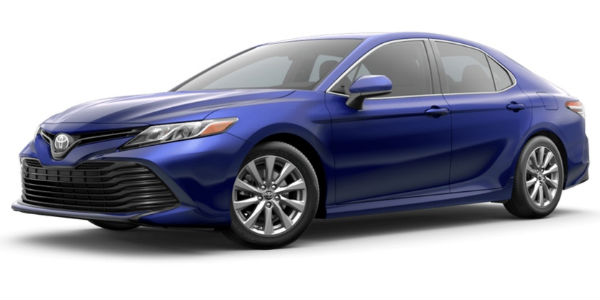 [/bscolumns][bscolumns class="clear"][/bscolumns]
[bscolumns class="one_third"]
Blue Streak Metallic with Midnight Black Metallic Roof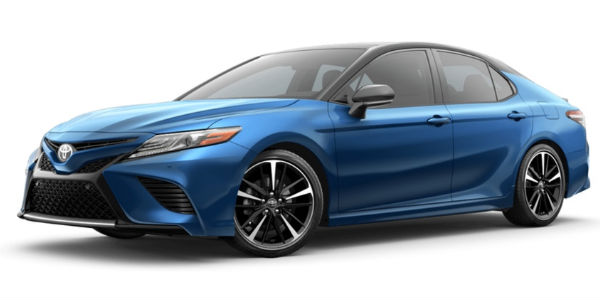 [/bscolumns][bscolumns class="one_third"]
Celestial Silver Metallic with Midnight Black Metallic Roof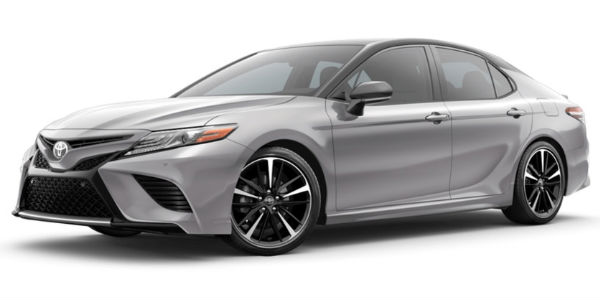 [/bscolumns][bscolumns class="one_third_last"]
Wind Chill Pearl with Midnight Black Metallic Roof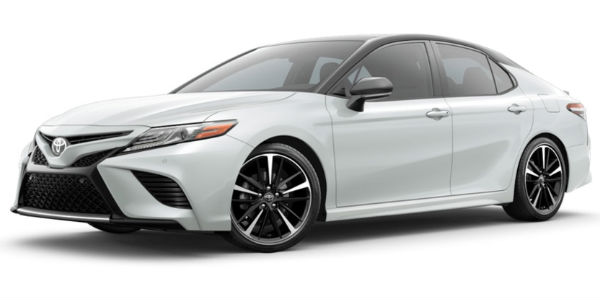 [/bscolumns][bscolumns class="clear"][/bscolumns]