Most people are aware that they should wash their vehicle regularly to help protect the exterior paint. No matter what time of year it is, this is important. Some seasons may be more difficult to get a good wash, but that's why we are here to help! Keep reading below to learn how to easily wash your car when the summer sun is beating down!
---
For more helpful information, check out our blog!
---
Car Washing Tips to Beat the Summer Heat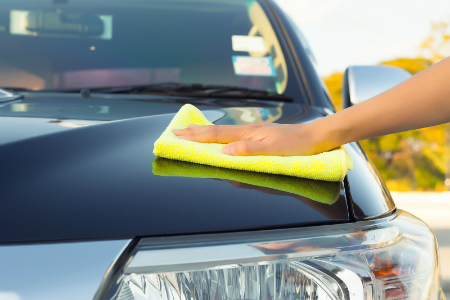 Let's face it, the summer sun is hot. Because of this, it can be difficult to get a good wash on your vehicle. There are however a few things that you can try out to make things easier!
Try to park your vehicle either under an overhang or in a shaded area somewhere so that the sun isn't beating down on it and making it hot. When the vehicle's surface area is hot, it makes the water evaporate more quickly. Once it is parked in a shaded area, be sure to gather all of your washing equipment together so that you can work quickly and avoid water spots.
Check the label of your cleaning product to ensure that it doesn't say anything about using it in direct sunlight before you begin. Start with the tires and the wash one section of the vehicle at a time. This will allow you to wash, rinse and dry to avoid leaving unwanted water spots or streaks behind.
If you found these tips helpful, be sure to find more tips and tricks on our blog page! If you have questions about our dealership, be sure to contact us or stop by today! We offer a wide selection of new and pre-owned Toyota vehicles for members of the Hattiesburg and surrounding communities.