When it comes time to get a new car, you are always faced with the question of buying or leasing. This decision is completely up to the shopper as everyone has their own preference. Both buying and leasing each has its own benefits and downsides. To help you see both sides, we listed out some of the pros and the cons. Keep reading below to learn more!
---
For more helpful information, check out our blog!
---
Buying vs Leasing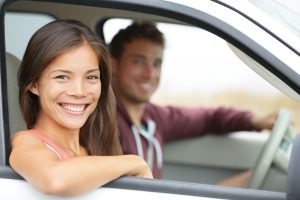 There are benefits to both buying and leasing vehicles, but your lifestyle depends on which option would be best for you. Monthly payments will be lower when you are leasing a vehicle compared to when you purchase a new vehicle. However, if you continue to lease vehicles, you will always have a car payment. Whereas if you buy the vehicle, your monthly payments will be higher, but you will eventually pay the vehicle off and not have vehicle payments anymore.
However, when leasing a vehicle, most dealerships will have you sign the lease papers that state that drivers must keep to a low mileage limit for the amount of time of the lease. For example, most leases are for 36 months and must keep to 36,000 miles. For some drivers, this might not be an issue, but for others, it might not work for their lifestyle.
When you purchase a vehicle, you will be able to add onto it or customize it however you would like, but if you lease the vehicle, you cannot. Another benefit of leasing a vehicle is that you will be eligible to upgrade every few years to a newer model.
If you are looking to buy or lease a Toyota vehicle, Toyota of Hattiesburg is sure to have something for you! Stop by today or contact us with any questions and a member of our team will be happy to help!